The summer issue of SCT is now available and you don't want to miss the fabulousness inside this one! It's the perfect poolside reading material (though it will make you want to get back to your scrap table and create!) I'm currently in the midst of packing of up my scrap room so we can redo our wood floors, and let me tell you, it's KILLING me not to be able to play with some paper right now. So I'll just dog-ear lots of the magazine pages until I'm back in business!
You can hop over to SCT and download a digital copy of the issue now. If you'd rather have a hard copy, they are available at many local scrap stores as well as Barnes & Noble locations (a complete list can be found here!)  Here's a little sneak from my column, Around the Page, where I'm sharing some of my favorite tips & tricks for titles!
S U P P L I E S :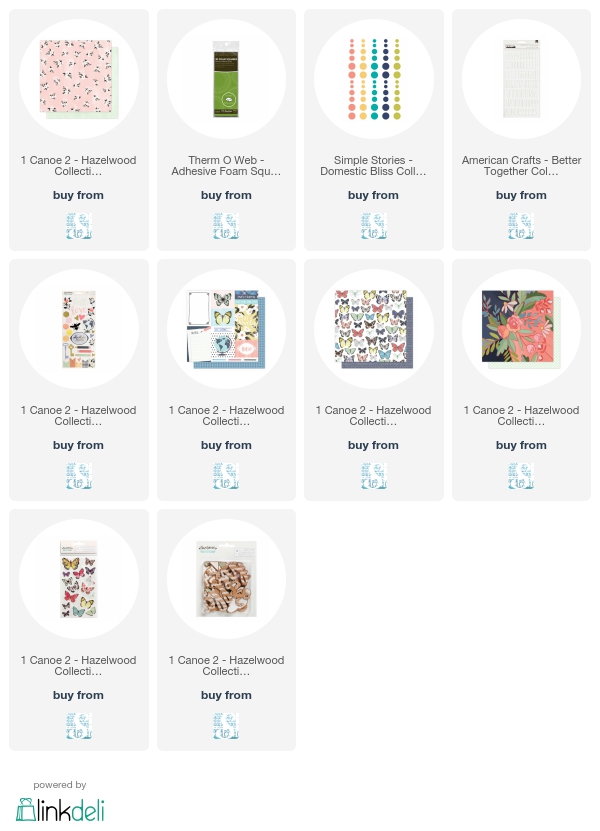 I love mixing up various fonts within a title, and when they are different materials too - well, all the better! On this fun vacation page, I combined a cork sentiment with white foam letter stickers. The loopy font of the cork needed to be balanced with a simpler, straighter font so I chose a clean sans serif type for the word "vacation". The white stripes on the cork help to connect it with the letter stickers and framing the title with a triangle of butterflies helps unify the whole title block.
The butterflies in the One Canoe Two collection, Hazelwood are so stinking pretty! I fussy cut several from one of the patterned papers, as well as using some of the gorgeous rub-ons. The line is one of my favorites this summer - such a pretty mix of florals, geometrics & plaids - and of course, I love any line with a good dose of navy blue! 
So be sure and check out the new issue if you haven't already - and stop by next week when I'll have a little giveaway from SCT! Happy Thursday, my friends!