As summer tends to do, the days have been flying by and I'm wondering how the heck it's already mid-July?! Our summer bucket list is gradually getting completed, but I have a feeling these last few weeks will be jammed with activities as we try to pack it all in before school starts. Our house is still in disarray as we finish up our wood floor project, and we're living on portable camp chairs and take-out dinners, but it's been fun to see the transformation. Having everything cleared out of our first floor has me yearning for a clean, simple style and we'll definitely be doing some editing as we move things back in.
And speaking of simple, I thought I'd share a layout today using the Simple Stories Domestic Bliss collection. It's a page that's clean and crisp without a lot of extras, but these are the type of layouts I really love (and they really stand the test of time!)


S U P P L I E S :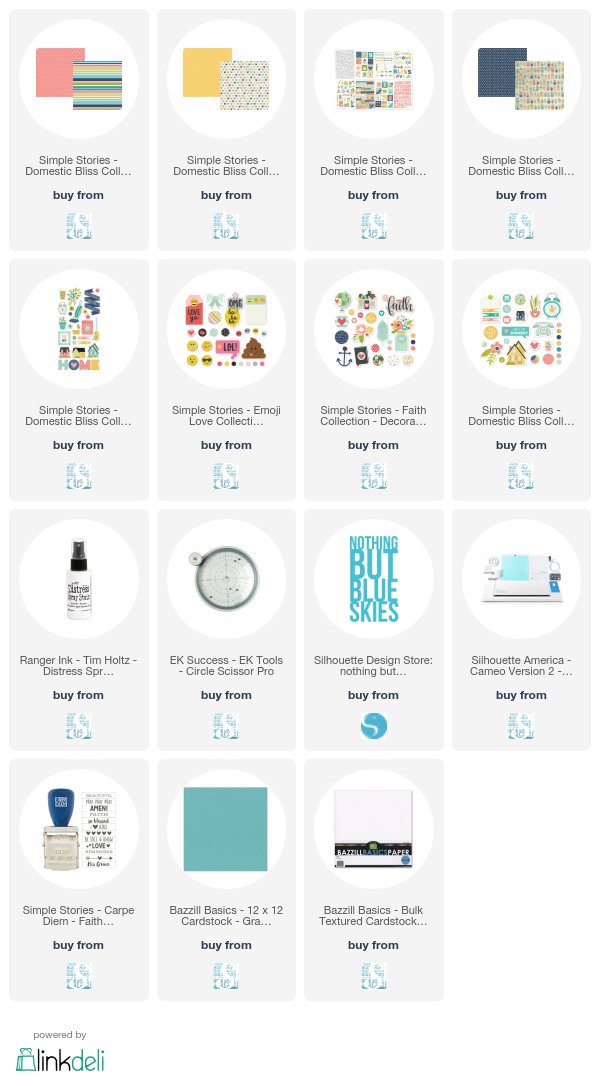 I used lots of layered circles to give the page a good dose of color, all in the bright, happy hues. My circle cutter is one of my most-used tools (though you also use a Cameo to cut various sized circles like this!) To balance out all the curves, I opted for a linear title and a block of journaling that's right-justified.



Continuing with the circle theme, I selected a few circular embellishments to scatter around the design. I tried to pick brads with colors and themes that related to the page topic. They add small pops of color and texture that help keep the eye moving through the whole layout. 


This is a page the comes together really quickly - the most time-consuming part is typing up the journaling and getting it positioned on the cardstock. And these days, quick is good - we've got a bucket list to tackle!
Happy Wednesday!