Well, looky here I've manage three days of blog posts - in a row, nonetheless! I guess that tells you that either (1) I'm wildly productive & organized this week or (2) my house is an absolute disaster and I'm avoiding the mess by planting myself in front of a computer and writing blog posts. I think we all know the answer to this one, right?
But as promised, I'm here with a Thursday giveaway! But first, I wanted to share a page that I made with the SCT Delivered kit, Acorn Avenue. Autumn events are some of my favorites to scrap (back-to-school photos are one of the few times I can bribe my kids to actually pose!) and this kit is ideal for that. Here's a layout featuring my girl, who despite my insistence to stay young and stop.growing.up.already, started seventh grade this fall. Ack - my heart!


S U P P L I E S :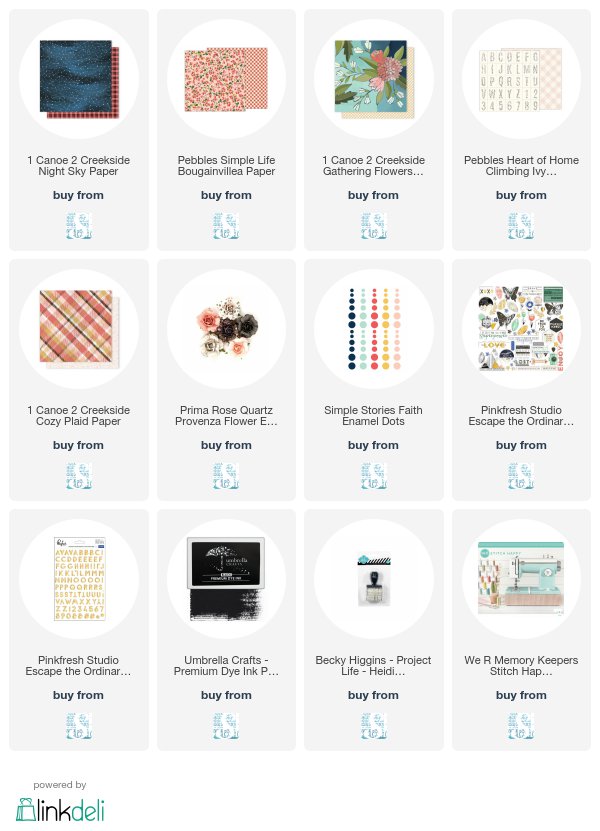 I had a hard time deciding what pattern papers to use from the kit, and in the end I opted to use most of them! I stitched them horizontally on the page making a nice contrasting backdrop for my enlarged photo. Then I used two of the kit printable cards for my title and journaling, clustering them with some of the fun embellishments.
For a bit of added interest, I also used one of the sentiment stamps repeatedly on the background cardstock. I'm not a very precise or neat stamper (kind of like my housekeeping!), but this kind of stamping is something I can do!
There are still a few of these kits left, so hop over to the SCT site to grab one! There's also an autumn Card Kit and Life In Pockets Kit so however you craft, you'll find one made just for you!
And now onto the giveaway!  I have an extra copy of the new Scrapbook & Cards Today fall issue that I'd love to brighten your mailbox with. And yes, it's a self-serving giveaway because once a winner is picked, it will be one less thing to deal with in my oh-so-cluttered house. (Let's just hope it doesn't get lost in the mess here before I draw a winner. Ahem.) If you'd like a chance to win this issue, just leave me a comment and tell me your most-hated household chore. I'd tell you mine, but I think you already know IT'S ALL OF THEM. 
I'll be back on Monday to pick a winner!