Ah, October! As much as I love fall for the cooler weather - yay boots & scarves! - it also makes me want to hibernate. And by hibernate, I mean eat lots of pumpkin chocolate chip muffins and snuggle up on the couch while watching old episodes of Will & Grace (and waiting for my DVR to fill up with the new episodes - woop!) Yes, these are the lofty aspirations I have for autumn. Hayden, on the other hand, is busy blazing trails through his junior year and getting psyched to start the college application process. Part of which I am documenting with today's featured layout!
S U P P L I E S :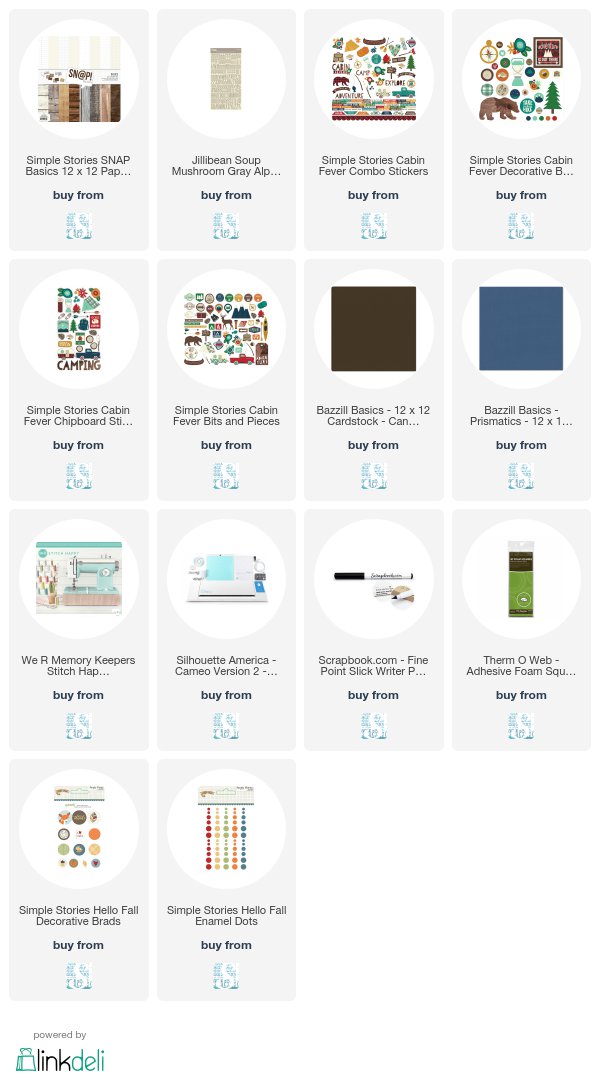 I've done many versions of this stitched circle design before, but this one might be one of my favorites. I lightly traced a small plate onto my grid background and added machine sewing (3-4 rounds) in brown thread. Then I used lots of little bits and pieces from the Simple Stories Cabin Fever line to adorn the frame. This is a great use for those smaller pieces that might otherwise get lost in a design. When adhered as a group (that in this case, creates a nice frame for my photos & journaling) they have much more impact than they could alone!
Inside the circle, I added two smaller photos (3.5" x 2.5"), a typed block of journaling, and my title, which is a mix of alpha stickers and a die-cut word from the Breeze font. It's a nice bold script that works perfectly for Silhouette-cut titles and is a free download at dafont.com.
And now, despite my couch yearnings, I'm off to finally get my office and scrap stash organized and put away. It's been in disarray since we moved everything out to refinish the wood floors and despite the fact that they've been finished for, um...6 weeks? I still haven't put my space back together. Procrastination is my superpower. But maybe just to hold myself accountable, I'll do a Workspace Wednesday post with the final results when I'm done. You'll just have to ignore the pumpkin muffin crumbs that will likely be present. 
Happy Tuesday!