Let's see...we have eight more days until Christmas and while I should be freaking.the.hell.out that none of my shopping is done, my cards aren't mailed (let alone designed & ordered) and the house is only partly decorated, I'm blissfully ignoring reality while sipping an egg nog latte and sitting down to write a blog post. Nevermind that I have neglected this blog since, oh October?  It sounds like a perfectly logical activity to help me further procrastinate in my holiday prep. I just keep repeating the mantra I work better under pressure, I work better under pressure. 
One holiday task that has been checked off my list, however, is documenting last year's holiday festivities. In my Around the Page column in the winter issue of SCT, I'm focusing on photo techniques that will elevate your page design. And this layout, featuring a big, bold photo enlargement, perfectly captures the excitement of Christmas morning. 
S U P P L I E S :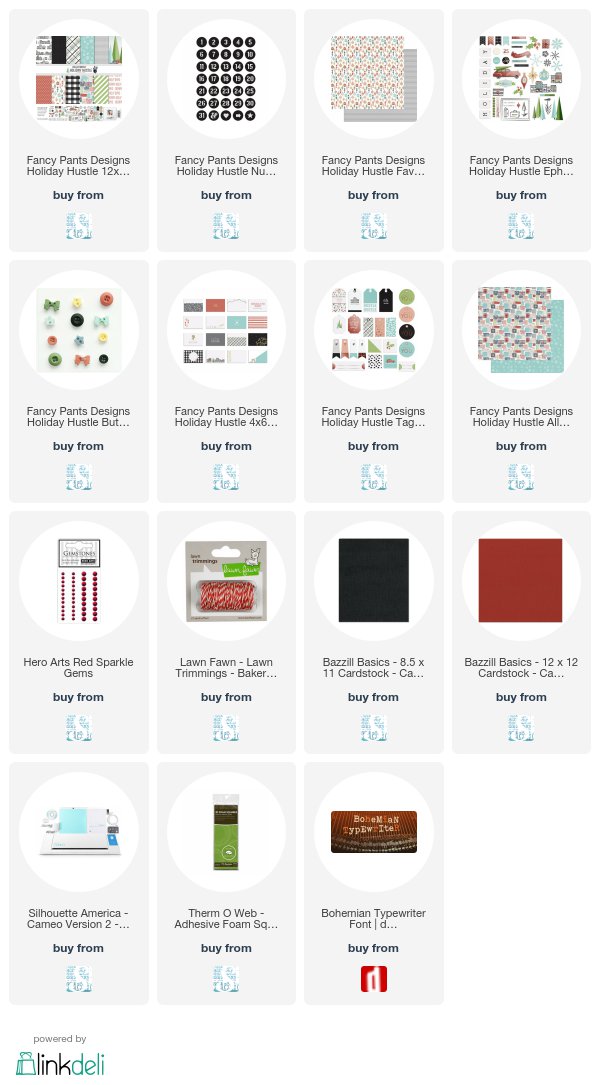 I'm usually less than thrilled with my Christmas morning photos. Perhaps because the light in our living room is always a bit dim and I'm operating a camera before the coffee's had a chance to kick in? But this particular shot was pretty much perfect and accurately captured the moment the kids opened their vintage Atari gaming system from Santa. So it totally deserved to be printed extra large (in this case, 11.75" wide) and showcased on a page.
To balance the large photo, I created a grid of holiday elements below it, incorporating lots of color, sparkle and texture. Notice the grid is made up of a mix of sizes and shapes - grids don't have to be made up of all the same shape! The key is to leave somewhat equal margins between each shape, and use color and pattern to unite them.
I cut the title "joy!" from Bazzill Bling cardstock that has a slight iridescent shimmer using the font Jenthill (love this script for titles!) The black cardstock adds weight to the bottom portion of the page and also ties into the colors in the photo. 
We spent that Christmas afternoon battling it out playing Centipede, Asteroids and even Pac Man (and I'm happy to say I'm still reigning champ when it comes to gobbling dots!)  Which actually sounds like an excellent plan for today. After all, I still have eight whole days to get ready for Christmas, right?!
P.S.  This is just one of the three photo ideas showcased in my column. Be sure to grab the winter issue of Scrapbook & Cards for the full article (and tons of other winter scrapping ideas!) It's perfect for reading with a hot cocoa by the fire while enjoying (or ignoring) your holiday preparations!