If you've got a flash card full of Christmas photos waiting to be scrapped, here's a quick page idea for you! I was totally inspired by the packaging on this Simple Stories collection pack, because it displays the patterns perfectly. The vertical arrangement of patterned papers (with small stripes that give a sample of each paper) easily transfers to a scrapbook layout - and is a great way to cram in lots of pattern in one page!
I began by cutting eight 1.5" wide strips of paper and arranged them across the bottom of my layout, much like they were set up on the packaging. I tried to alternate the black, red, green and gray patterns for maximum contrast.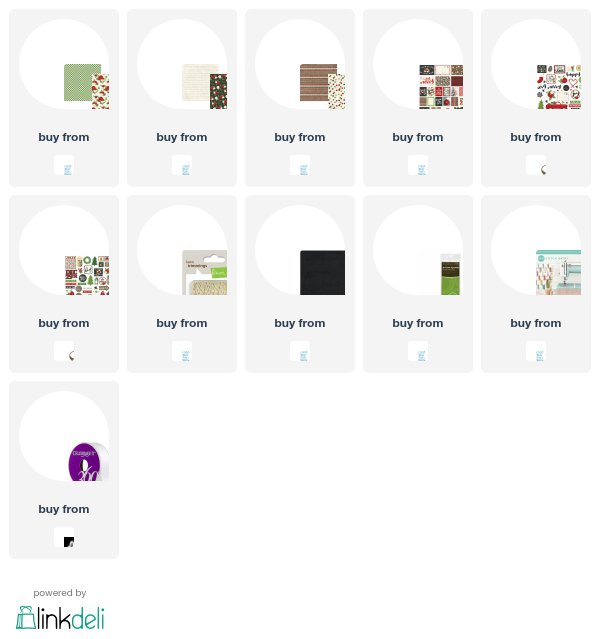 To cap off the top edge of the paper strips, I added paper ribbon and gold twine with a big bow to the left of my 4x6 photo. Then I layered a few tags and ephemera below the bow to serve as both a title and unique embellishment.
It was a page that came together quickly without a lot of fuss, thanks largely to the inspiration provided by the packaging! So the next time you're stumped by how to begin a page, look no further than your scrap table. You just might find inspiration in your favorite scrapbooking products!