Spring has officially sprung and the newest issue of Scrapbook & Cards is available (for download or on newstands) now! I was thrilled to be one of the three artists to create for the popular Designer's Challenge column that's been brought back by popular demand. Each of us received these four products and were asked to create a page using only these items, cardstock, and basic tools. 
Echo Park Happy Birthday Girl papers + Dear Lizzy Stay Colorful Layered Stickers + CZ Design All Caps Dies + YNS Sparkle Gumdrops
I knew this cute and colorful collection would be perfect for documenting Riely's 11th birthday party, so I printed out six smaller square photos (2.5") and a large focal photo (5x7) to create this page: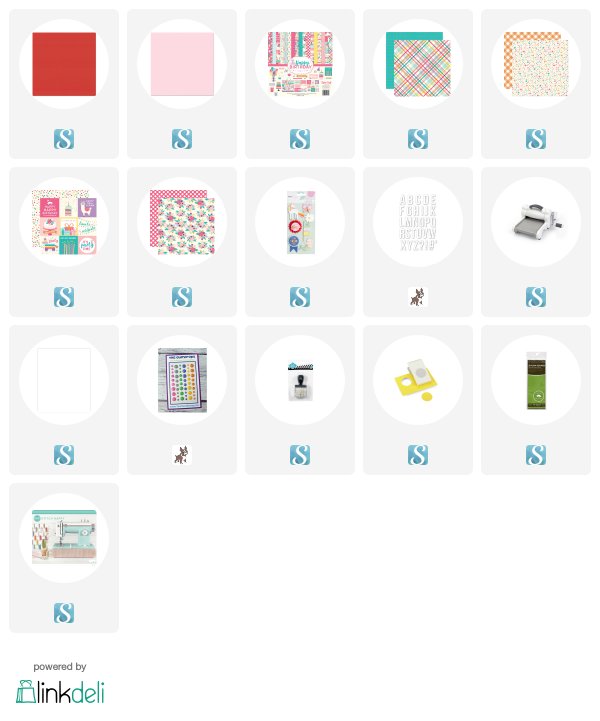 I alternated the smaller photos with blocks of patterned paper cut to the same size and layered with fun accents. I also fussy-cut portions from some of the patterned papers to use as embellishments (like the flowers and the candles) on the blocks. This is a great technique when you're working with limited supplies!
I adored the clean, crisp lettering of the CZ Design All Caps alphabet dies and used them for my title and an additional monogram I included on one of the blocks. 
To create a border along the top and bottom of my photos, I used the dies to cut lots of round letters (O, G, C and Q) from pink cardstock. I trimmed off the rounded portions of those letters and lined them up to create a unique scallop across the page. I love the bit of whimsy it adds and it helps to balance all the straight lines in this design.
To see how Stacy Cohen and Kelly Goree used the same supplies to create their layouts, be sure and grab your copy of the magazine.
Happy Spring!