Hello friends! Today marks almost 20 years of my being involved in scrapbooking, and while I can hardly believe that amount of time has passed, I'm so thankful I have albums (and albums and albums and albums!) of documented memories thanks to this amazing hobby. It has inspired my love of photography, words, and capturing moments that otherwise might be lost. And what better way to celebrate that love than with a page filled with hearts??
S U P P L I E S :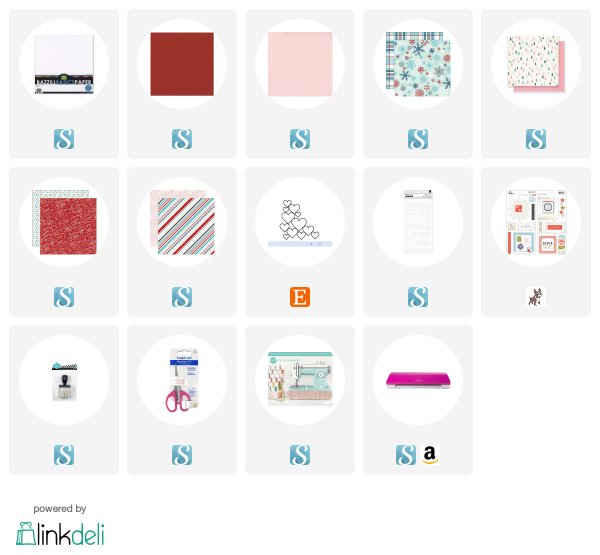 One of my favorite techniques for a page is filling a die-cut with lots of different papers and layering my photos on top. This heart cluster is perfect for Valentine's and love-themed layouts, and while this page is neither, it adds a girly, feminine touch to page about Riely's choir concert. It would also be perfect sized down to fit on a card!
Taking cues from the colors in the photos, I selected several red, pink and white patterned papers to fill the heart shapes. Then I added in a happy plaid with those same colors and a pop of aqua. (Most of the supplies from this layout can be found in the SCT Delivered winter kit, Sleigh Bells). You might notice that most of these papers are from winter and Christmas-themed collections - which just goes to proves that you can use themed papers however you want! If the color and pattern work with my design and photos, I will incorporate it!
I'm hoping to spend a few moments today putting layouts into albums and flipping through the pages. It's an activity that never fails to make me feel happy, grateful and blessed. Hope you're celebrating scrapping today, too! (And if you're looking for some creative challenges and prompts, be sure to visit the Scrapbook.com iNSD page!)