We're officially saying goodbye to summer as both kiddos head back to school today. I'm going to totally ignore the fact that both are embarking on significant educational milestones (Hayden - last year of high school and Riely - last year of middle school) because that is what I'm good at. Denial.
At any rate, both were excited to start a new year, and it's one of the few times they actually let me photograph them anymore. I'm excited to scrap the first day of school photos (and will soon be working with the fall SCT Delivered Kits, which are perfect for all things back-to-school!) But in the meantime, I wanted to share one of my layouts from the summer kit, Picnics & Popsicles. There are a few kits left, so if you suddenly find yourself with some extra time now that those kids are gone, go grab one! We can scrap and be in denial together. 
S U P P L I E S :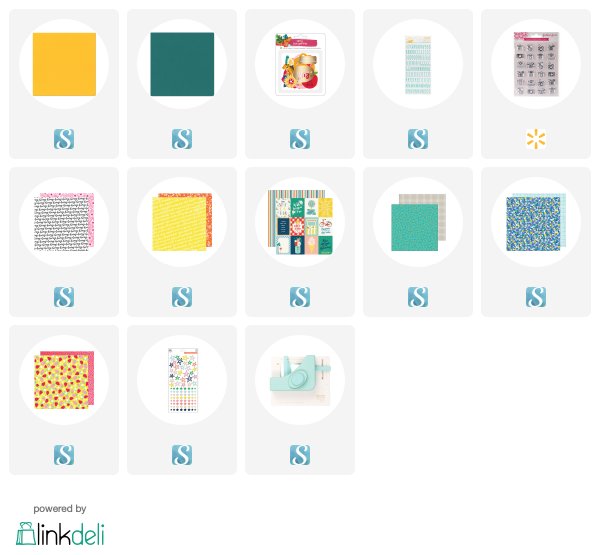 This colorful double pager features a few random shots from our previous summer. I always end up with quite a few photos that don't have any "mates" and don't really require a whole page to themselves. So I took the opportunity to collect a few that represented some our favorite summer memories and grouped them together here on a background of punched squares.
And now that I have all this free time with the kids back in school (chuckle chuckle), I hope to start blogging on a more regular basis. Not that posting once every six weeks isn't regular. Maybe I should say "more frequently"?? Or possibly just fess up to the fact that I'm a horrible blogger. Didn't I already say it? Denial, baby!
Happy end of summer peeps!