I'm so happy it's officially autumn (though our weather obviously didn't get the memo - it's been over 90º most of last week) because now I can publicly consume all the candy corn and mallowcreme pumpkins, instead of scarfing them down in a dark corner of my pantry. Woohoo for fall!
And while I'm in the midst of a total sugar high, I thought I'd pop on and share one of my seasonally-themed pages from the latest SCT Delivered kit, Autumn Splendor. It's probably my favorite time of year to scrap, thanks in part to all the autumn product goodness available right now. This kit has lots of the latest & greatest fall products in a fabulous mix of rich colors and textures. 
S U P P L I E S :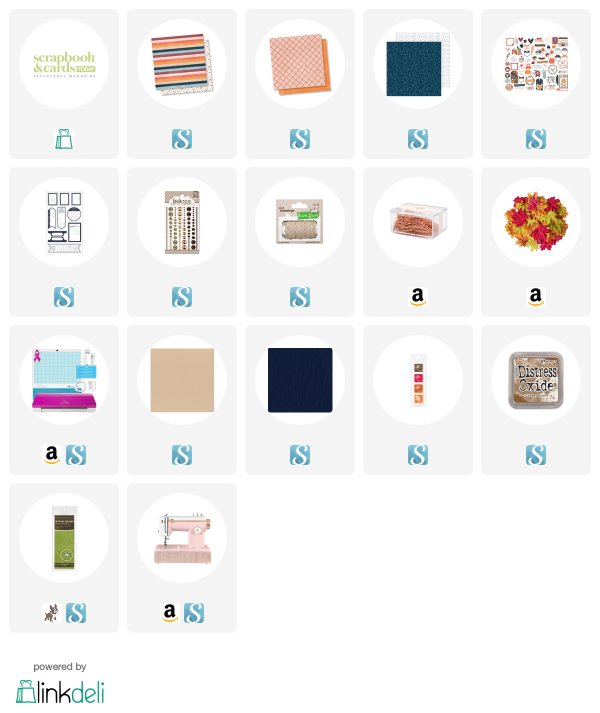 After 15 years of back-to-school photos, my kids know they can't head off to school without some camera time first. This was one of my favorite shots captured last month when they headed back to 12th and 8th grade. (gulp!) It's amazing how they keep growing up, and yet I never age. Must be all the preservatives in that candy corn!
This script title is one of the exclusive cut files from the kit (just one of many fantastic bonuses in the SCT kits!) and the hashtag stamps are also included. I love small phrase and image stamps for filling in blank areas of the background where a little interest is needed. I used a few different tan/brown inks to layer the stamp and add just a bit of subtle texture to the design.

The exclusive stamp set in the fall kits is a all-caps alphabet and is perfect not only for back-to-school pages, but year-round layout themes. My philosophy on alphabet stamps is that you simply can't ever have too many. Coincidentally, I have the same feelings about mellowcreme pumkpins. 

Be sure to hop over to SCT and grab a kit if you haven't yet (and there's also a Forever Fall card kit available too!). They pair perfectly with a Costco-size bag of your favorite seasonal candy, whatever that may be!
Happy Fall, ya'll!