For the past few summers, Riely has participated in a local theater camp and performed in the productions of Legally Blonde, Xanadu, and this summer, Fiddler on the Roof. It was her first major role with song solos and a hefty amount of lines, but she handled them both with ease and gave a stellar performance. Unlike her mother, whose few on-stage appearances included tripping over a microphone cord, lapsing into an uncontrollable coughing fit, and trailing a piece of toilet paper on her shoe  (not all simultaneously - the universe does have some empathy, apparently).
S U P P L I E S :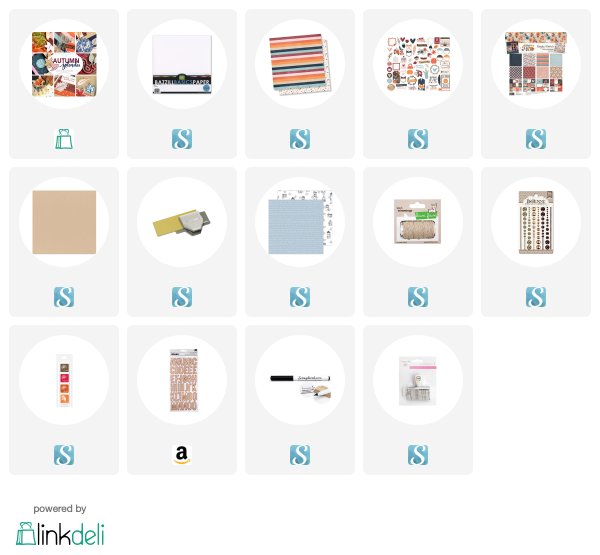 I documented her role on this double-page spread, using the SCT Delivered Autumn Splendor kit. The floral and stripe papers worked well with the on-stage photos, but I used a large block of dotted blue paper to help separate the two and keep the photos as a focal point. It may not be as effective at garnering attention as toilet paper on your shoe, but for this situation, it's working!
I created three embellishment clusters around the page using die cuts from the kit ephemera and three of the printable tags. I like using similar groups to connect the halves of a two-page spread like this. They tend to keep the eye moving and lead you through the story of the layout. Much like falling on your face on stage gives everyone in the audience a humorous story to retell for years to come!
The title is a mix of large Thickers and the kit alphabet stamps, which are a crisp and clean upper case font that's really versatile. A lot like my uncanny ability to embarrass myself on stage. Good thing I took up scrapping instead of theater, yes?
Hope you have a wonderful Wednesday (in the spotlight or offstage, whatever the case may be!