Even with a crazy snowstorm last week, we're still hanging onto fall, much like the leaves are still (barely) hanging onto the trees. And I'm all for a few more weeks of this delicious season before winter comes roaring in. There's just something about this time of year  - the weather, the football games, the crisp air, the deep saturated hues of the landscape, and oh yeah - EATING CANDY CORN WITH EVERY MEAL - that just makes it my favorite.  
In celebration of all things autumn, I'm sharing a fall layout today. It was one of my projects using the SCT Delivered Kit, Autumn Splendor which manages to capture all the colors and textures of the season as well. (You should go grab one!)
S U P P L I E S :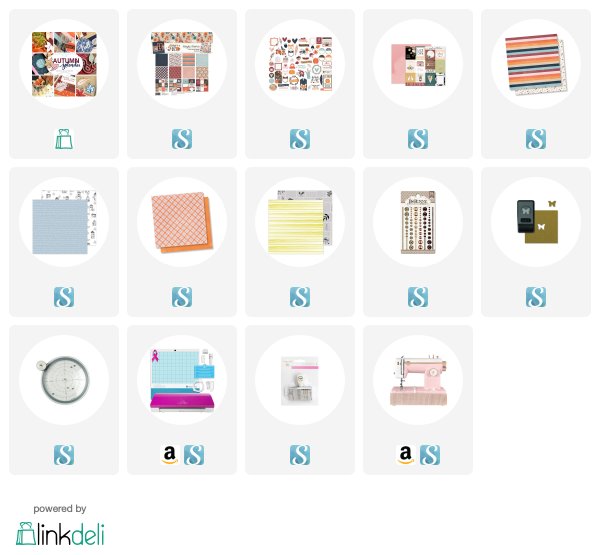 I wanted to keep this page girly, so the pink patterned paper (which I machine stitched with a diagonal grid) was perfect for the bottom half. On top, I used the exclusive kit cut files of leaf outlines to add a touch of autumn. (You can also use the negative portion of these cuts to fill the leaves in!)
To connect the top half and bottom half of the page, I used a visual triangle of grey circles, topped with butterfly punches (remember these??) and small jewels. The triangle helps lead the eye through the design and also highlight the photo of my cute girly.
Today we're finalizing Riely's Halloween costume (she's going as a deviled egg which is ingeniously cute) but it's going to require some serious layering as the weatherman is predicting 30º temps and possibly snow for the holiday. I'm hoping to avoid chaperone duties that night and stay safely inside with my wine. And candy corn, of course.