Hayden has officially sent off all his college applications so around here we're celebrating that milestone. And by "celebrating" I mean simultaneously high-fiving Mike that we managed to raise a pretty normal, well-adjusted kid that will undoubtedly do much more impressive things than his parents, freaking out that we have a few short months left with this amazing kiddo, and waiting with unspoken hope and anxiety that he actually gets accepted to his first-choice school (and possibly plotting devious revenge on certain admissions officers if he doesn't). Ah, the roller coaster that is parental emotions.
And seeing this layout that I created for the autumn issue of SCT is yet another ride on that roller coaster.  This was my boy one year ago, embarking on one of his toughest academic years, but with what still seemed like a lifetime to go until graduation. And yet here we are. So to keep me from crumbling into a ball of emotions, I'm gonna talk about the paper folding technique I used on this page, ok? (And then go cry into my coffee!)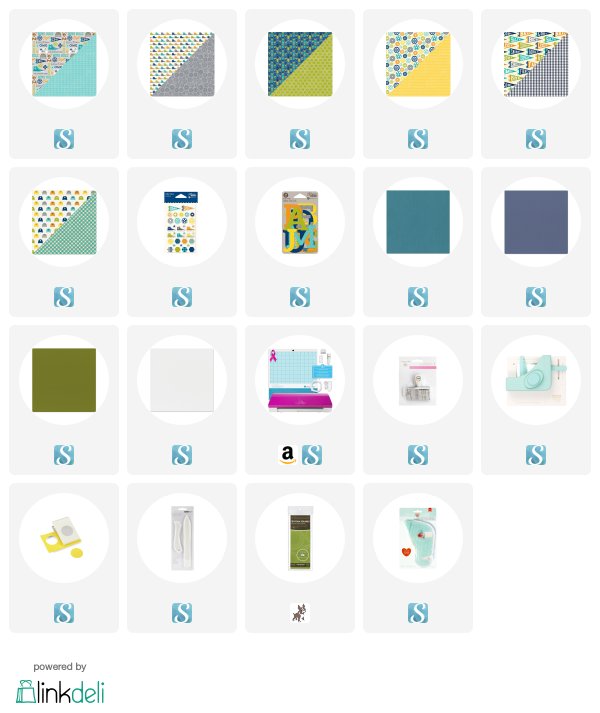 I'm always a sucker for back-to-school paper collections, and this one (2 Cool For School from Jillibean) is no exception. Any line that has a good dose of navy blue gets my vote (do you hear me, paper companies??) To create a fun textural background, I used 2" punched circles with a 1.5" punched square of another paper layered in the center. Then I used a bone folder to fold the edges of the circle around the square and created these cute little windows:

In the center of some of the squares, I added epoxy stickers that coordinate with this collection. It kind of reminds me of an advent calendar with the little windows that open to reveal a treat inside!
The title is a mix of Jillibean die-cut letters (YEAR) and the font Pacific Again (junior) that I cut on my Cameo from green cardstock. It's slightly ironic that is the name of this font, since five of the eight schools Hayden has applied to are, in fact, very near the Pacific ocean. And I will likely be crying oceans of tears as I watch him head off into the big wide world this spring. Maybe I should have used a font named Call Your Mother instead?!?
Have a fabulous Friday!