So who's prepared for it to be 2019?! While I'm definitely not quite ready to wrap up the end-of-year celebrations, I'm begrudgingly flipping the calendar to a new, fresh year that probably doesn't involve cocktails at any hour (because it's the holidays!), wearing flannel pjs 24 hours a day, watching countless reruns of Christmas Vacation and having cookies and egg nog for breakfast. Sigh.
I am, however, kicking off 2019 with a bit of scrapbooking as the January designer for the online class, SCT 365! This class features a new designer and fresh content every month, with double and single-page layouts based on PageMaps sketches. You'll have access to trend-setting techniques, tips, tricks, cutting files and much more. And it's only $28 for the entire year-long class, so don't miss out on this fantastic opportunity to be creative in 2019.
Today I'm sharing a layout from last year's class that documents our NYE celebration and incorporates a fun technique - the embellished grid!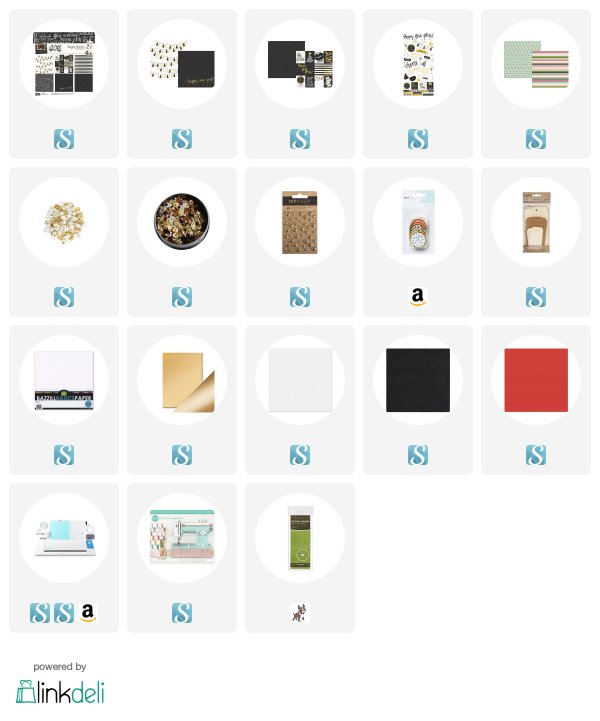 The center of my layout features all the major components - photos, journaling & title. With the space that was left in the surrounding margins, I decided to stitch a grid with black thread and top it with festive sequins, stars and dots that help reinforce the celebratory theme.

I don't usually use much gold on my pages, but I had fun incorporating accents into this design as it goes so well with the New Year's Eve theme. The title (which was included as a free cut file with the class!) is a bold number font with the script die-cut layered over the top.
The SCT 365 classroom will open on January 2 with an all-star cast of teachers, including Meghann Andrew, Jana Eubank, Nicole Nowosad, Virginia Nebel, Sheri Reguly, Marcia Nix-Haus, Tya Smith, Lorilei Murphy, Jen Gallacher, Wendy Sue Anderson and Nathalie DeSousa.  On the first of each month, new content is available in the online classroom on the SCT website. And because this is a self-paced class, that content will be available all year long.
Stop back by on January 1, when I'll be posting sneaks of my new class content, as well as a chance to win a spot in the classroom for you and a friend! See you in 2019!