After almost 20 years of scrapbooking (and collecting all the latest and greatest scrapbooking products!) I've spent the last few months organizing and attempting to reduce my stash to better fit in the confines of my small home office. I've narrowed it down to the products I truly I love and use regularly and basic shape punches are one item that made the cut. I especially love circle punches and they can be found on many of my favorite scrapbook layouts. (Like this one, this one and this one!)
One technique that put this versatile tool to use is the scalloped circle border. It's a great way to incorporate texture and pattern in a page and it's also super easy, thanks to the handy dandy punch!
S U P P L I E S :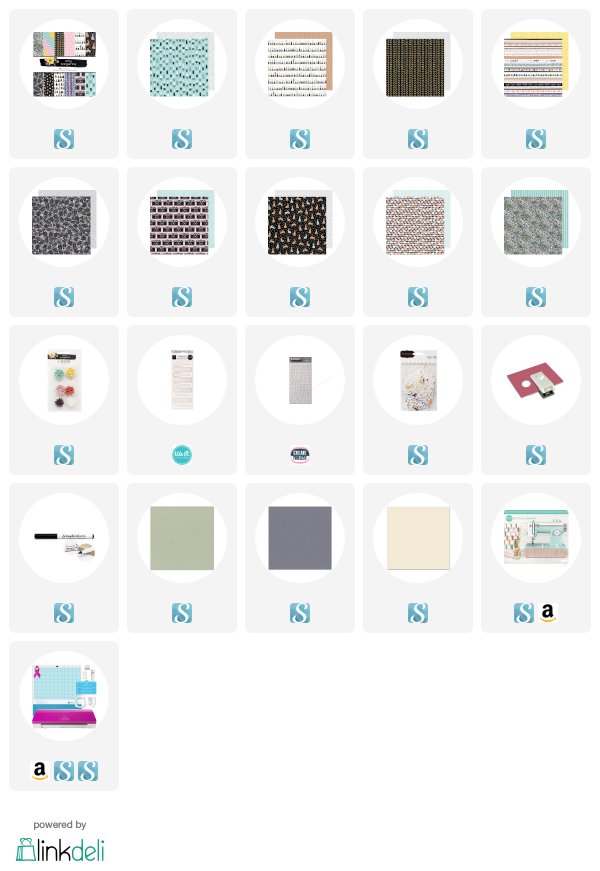 This page documenting the story of my grandparents' elopement was a perfect setting for a colorful patterned border. The vintage black & white photo meant I could use just about any color scheme, but I wanted to keep it a bit soft and romantic to reflect the theme of the page. I chose smaller print papers from the Amy Tangerine Shine On collection and punched small (1.25") circles from a variety of the patterns. This is also a great way to use up small scrap of paper you  may have lying around!
Next, I cut the punched circles in half and adhered them to the backside of an 8.25" circle to make a scalloped border. I used two layers of half-circles to complete my border, adhering the second row circles centered between the first row. This technique is totally customizable - you can add as many or few rows as you want, or use a larger circle punch to increase the size of the scallop!
Here's a visual step-by-step of the scallop border technique!
STEP ONE:  Punch circle from patterned paper. I used approximately 22 circles on my page,
but quantity will depend on the size of the cardstock circle you are edging.
STEP TWO:  Cut punched circles in half and adhere to back side of larger cardstock circle.
I apply a tape adhesive to the outer edge of cardstock and slightly overlap the edges of the scallops.
STEP THREE: Adhere a second row of half-circle, centering each between the first row
of half-circles. And remember the back side doesn't have to look perfect! Once you flip the
cardstock circle over, the border will look clean and crisp.

I'd love to see your pages using this technique - so leave me a link if you do! Happy Scrapping!