I'm a proud hoarder of patterned paper and despite the fact that I use it on just about every layout I create, my stash is always expanding. Some of my very favorite patterns were from BasicGrey and when I came across this page using their Dear Heart line, I was reminded just how much I miss their amazing papers. They always produced gorgeous collections of papers that worked together seamlessly (and creating with them was so easy!) 
S U P P L I E S :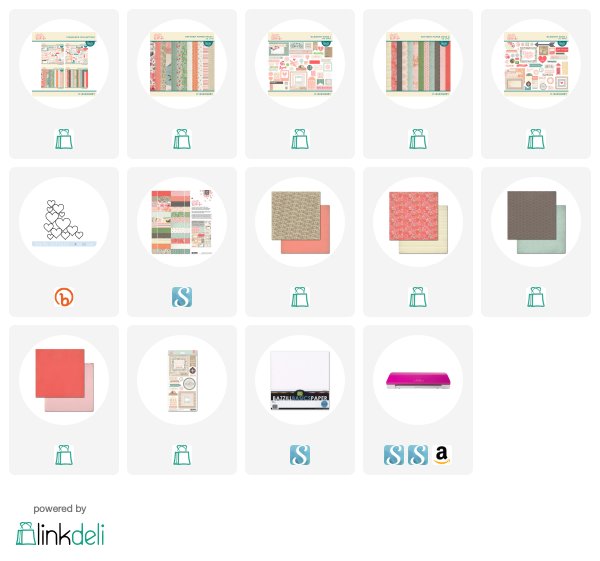 So while I was lamenting the fact that BasicGrey papers are no longer available, I decided to turn to Google and see if there was any hidden stash out there on the world wide web. And while I did find a few papers still available (yay!), I was even more thrilled to see the digital collections of many BG lines available at Snap Click Supply Co. They currently carry the Dear Heart line I used on this layout, as well as many of the well-loved BG collections.
I used lots of the patterns to fill the centers of my heart cut file, and you could easily print the papers from the digital collections to re-create this look. (Tip: one of the best - and cheapest - papers for printing digital elements is Staples Basic Photo Paper in Matte!) 

For even more texture and dimension, I added chipboard, felt and enamel heart accents atop my die cut. This is a great way to use up little bits from your stash! I look for pieces that match the general color scheme and theme of my page and mix them in liberally.
Hope you enjoyed this blast from my scrapbooking past! And now I'm off to download some delicious papers (and bonus - they won't even take up any room in my supply closet!)