Last week our pup Wednesday turned one, so I thought it's be a perfect time to share one of the layouts I did featuring her as a cute little runt. I used the spring SCT Delivered Kit, Spring Fling as the color palette was perfect (and the llama paper totally reminded me of Wednesday!)
S U P P L I E S :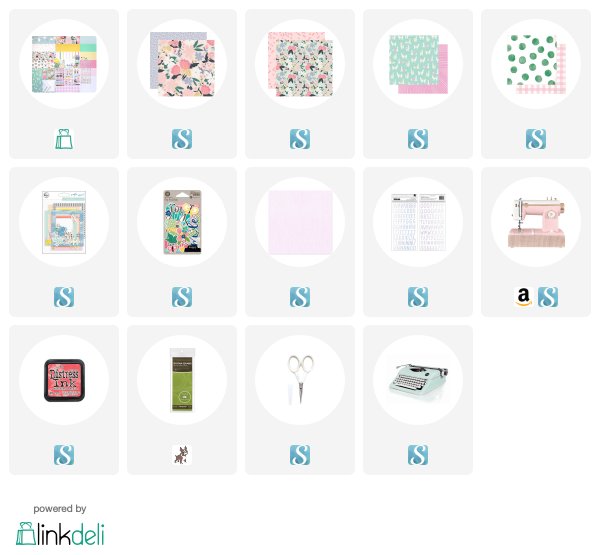 I created a dimensional background by layering lots of squares of papers (all stitched around the outer edge) with foam adhesive. I also added two frames with stitched detailing after filling the centers of the frames with patterned paper.
The kit came with several printable tags and I used the daisy and heart banner from that set to reinforce the pink, girly theme and add some interest in amongst all the square papers.
The title is a combo of a stamped word (from the exclusive kit stamps!) and silver Thickers that help keep the soft, feminine feel of the page.
It's crazy how fast this little girl has grown up. I'm so glad I took lots of photos when she was small to document it (because it didn't last long!) Here's a look at the first six weeks we had her - I still need to add in the growth that occurred after 18 weeks!
Have a wonderful day - and don't forget to hug your pups!