I'm just now checking to see if there's a snowstorm in hell, because I BLOGGED TWO DAYS IN A ROW YOU GUYS! Just goes to show what you can accomplish when you apply yourself. And refrain from watching "just one more episode" of Parks and Recreation while finishing that second pot of coffee. Yes, POT. Never underestimate the power of caffeine to get shit done, people!
Today I wanted to share a layout using the SCT Delivered kit, Summertime Dreams. And if I can manage to type with my crazy shaky hands and racing mind, I will do just that. Right after I tell you I LOVE COFFEE! And oh yeah, HERE'S THE LAYOUT!
S U P P L I E S :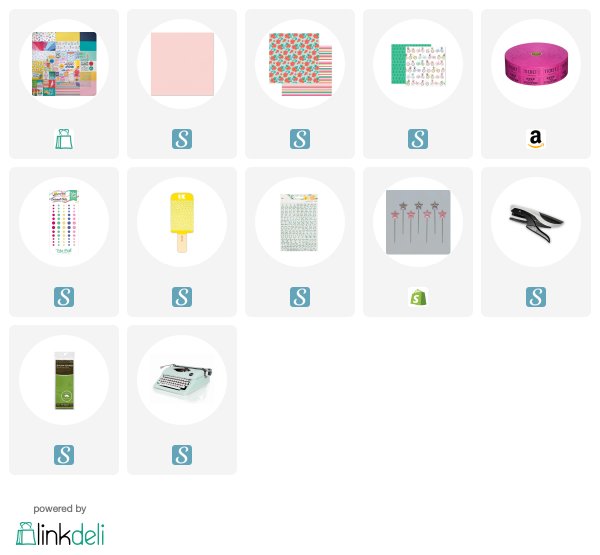 This is a super simple 4-square grid design that I fancied up with a decorative border. After adhering a 2" wide strip of striped paper along the left edge, I layered lots of ephemera, tags and die cuts atop it, trying to keep all the elements in the pink/aqua color palette. Foam adhesive helps elevate each layer and makes the border look more dimensional and SO FUN!
The cute bicycles were fussy-cut from the Pink Paislee Horizon Paper 13. This is such an adorable, whimsical collections from Paige Evans. Love everything she creates!
A few enamel dots and a bit of baker's twine finish off the border, easy peasy. This is also a great way to use up little bits and pieces from various ephemera packs. Just sort them into color coordinating groups and the next time you need a quick page accent, arrange them into a creative border. I'd LOVE to see what you create!
And before I wear out my CAPS LOCK key on this caffeinated high, I wanted to remind you that you can grab the Summertime Dreams kit (which has everything you need to re-create this layout and more!) for 10% off by using the code LISA10 at checkout. It's the perfect way to spoil yourself with some summer scrapping (while drinking coffee, of course!)