We've had such a mild summer here in Colorado, with most days in the mid-80s and afternoon thunderstorms almost everyday that keep it nice and cool. And I totally don't hate it. My flower pots are flourishing, the air conditioning bill is insanely low, and I can still take long walks with the dogs without worrying about their big old paws melting into the sidewalk. And bonus! I have yet to have my annual sweaty lady meltdown where I declare my hatred for heat, sunscreen, and mosquitos and then drown my sorrows in giant vat of ChickFilA ice tea. But it is only July 11, so stay tuned... 
In celebration of (not-to-hot) summer sun, I have a colorful layout entitled Sunshine that seemed perfect to share!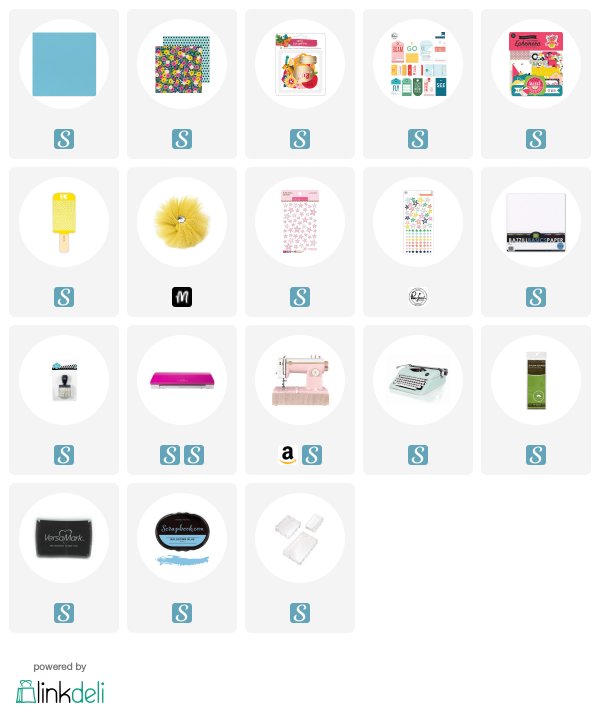 I began this page by stamping circles on teal cardstock to make my own polka dot background. I used an ink slightly darker than my cardstock, but watermark ink would work great as well. This is an easy way to customize your cardstock and add a subtle texture or pattern!

To bring lots of vibrant color to this design, I collected several tags (these are from an older SCT Delivered kit, but I linked similar) to layer over a floral paper as a free-form sort of photo matte.
And I finished it off with a fun tulle flower and a sprinkling of stars. I don't usually try to add this many colors to one page, but I love how it turned out. And it definitely says SUNSHINE!

Hope your day is sunny with the perfect side of iced tea!