With a mere seven days to go until the big Christmas celebration, I'm (quite literally) wrapping up my holiday to-do list. I'm popping the Christmas cards in the mail today and then getting cozy for a marathon wrap session. Last December 26, I stocked up on paper from Hobby Lobby and I have to say it is such amazing quality compared to the Target rolls I've bought in years past (which is so thin it rips if you look at it sideways). There's nothing quite like a heavy, crisp paper to make package wrapping a joy. Am I right, or am I right, Martha Stewart?!?
The kids' last day of school is Thursday, at which point we have lots of festive things planned - a movie with cousins, cookie-baking, and checking out the local light displays. And maybe a few Silent Nights thrown in for good measure! I'm going to make it a point to take lots of photos (something I've been slacking on the past few years) because creating holiday layouts each year is one of my favorite things. Here's one I did of last year's Christmas - using the winter SCT Delivered kit, Winter Wonderland!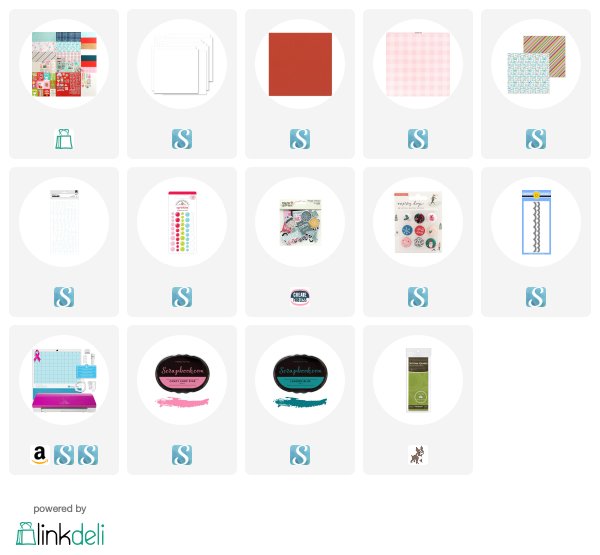 Two-pagers are ideal for holiday pages, and I love featuring lots of photos to set the scene. On this spread, I used two 4x6 photos and eight smaller square photos (2.75") that really capture the event. I spread them across the two pages, lining up the 4x6 photos first right along the center seam.
I adorned the upper left and lower right corners with snowflakes (both stamped and die-cut) and a variety of small, colorful accents that help lead the eye through the design. The title is a mix of stickers and the kit exclusive acrylic word, which I backed with light blue cardstock to help it pop a bit more.
To keep a clean, uncluttered look, I chose to put my journaling on the backside of a tag (printables included with the kits!) and tucked it behind the patterned paper strip. It can easily be pulled out for viewing, and keeps the design aesthetic simple.
I hope that your holiday preparations are going smoothly and you have a time to enjoy the simple things as Christmas grows near. Like a wrapped gift with perfectly matched seams and diagonal folds - it's a good thing.
Happy Holidays my friends!